Material:PC
Used on electronic products
Note: NOT FOR SALE, for reference only to show our capability; Mold ownership belong to our clients.
Our Business
Product R&D (Designing, molding/tooling);
Plastic and metal parts fabrication;
Assembling service;
Car performance/racing parts;
80% of our products are sold to developed markets like North American,European, etc.
Our Vision
To be an integral manufacturer of designing, tooling & mass production of plastic & metal products
Our Mission
Activate the inspiration and innovation, utilize our facility to realize it.
Our Value
Being responsible to community, employees and customers;
Enhancing cohesion and loyalty;
Focusing on sustainable development
About Us
We have very good ratings from clients of USA, Germany, UK, Australia etc. with high quality, good service, meticulous details.
As part of Sino Vision, Mission Vision Mold & Plastic Factory (MVMP) is located in Beicheng Industry Zone of Huanyan City (Mold Town of China), specializing in manufacturing of precision molds and various kind of plastic product. MVMP commits himself to the upgrade of his injection capability and molding technology for the better service to his customers in and outside of China.
Main Business Line: manufacturing various kind of plastic mold and rubber mold (for auto parts, A/C parts, daily products etc.); various kind of plastic products and rubber products.
Relying on its good experience in manufacturing mold and plastics, plus its intention to solve problems and attention to details for its customers and products, MVMP keeps close cooperation with its customers in and outside China. Many products manufactured by MVMP can compete with those of imports, but with a price of much lower. And thus, MVMP shipped many of its products to Japan, Korea, Middle East, England etc. areas and enjoys a good feedback. At the same time, MVMP also places great attention to the development of new customers and new market overseas.
Workshops & facilities
Spot-Checking Machine

Mold Stock Zone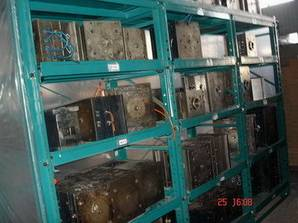 Injection Machine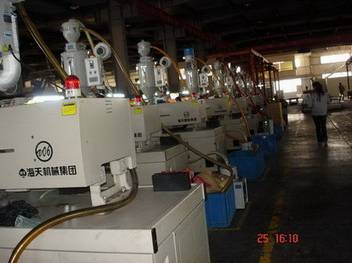 Drilling Machine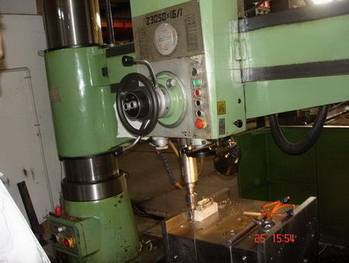 ---
Previous:
Injection Plastic Custom Brackets
---